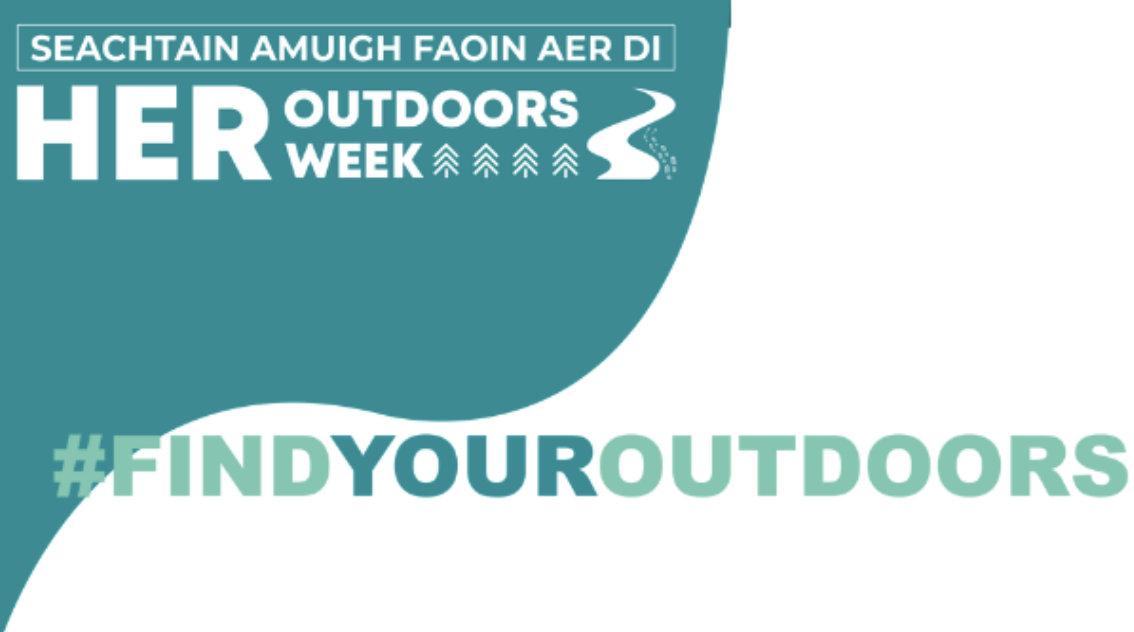 Come along to Galway Triathlon Club's FREE events for HER Outdoors Week which aims to celebrate and encourage more females to get out and enjoy the benefits of being in the outdoors while bringing visibility to the opportunities for females to get involved in outdoor physical activity.
This week is all about providing more opportunities for ALL females to escape to the outdoors and try something new.
If any event is showing are 'fully booked' please email womensofficer@galwaytri.ie to be added to the waitlist. Also, pop us an email at the same email address if you have any questions.
Events
Triathlon life as a working mum – Lynne O'Loughlin
When: Monday 14th Aug at 7.00am – 7.45am
Registration at: 6.45am
Meeting point: at the Galway Tri tent beside Blackrock Tower, Salthill
Registration: HERE
Calling all Galway's mammies and grannies, sisters, daughters & aunties! Start the week right with a social 2-3 km walk/jog along the promenade in Salthill (buggies welcome) led by Galway TC club member (and mum of triplets, Lynne O'Loughlin. No pace is too slow, and all mammies and grannies, sisters, daughters & aunties are welcome (you don't need to be a triathlete). Tea/coffee & chats afterwards.
Mindset and Motivation to achieve your dreams: Lessons from Sports Psychology – Professor Jane Walsh
When: Monday 14th Aug at 7pm
Meeting point: Harbour Hotel, Galway
Registration: HERE
NOTE: This event is for all adults, NOT just a female-only event
Jane is a Professor of Health Psychology at the University of Galway, where her research is focused on the impact of exercise on physical and psychological well-being. She is also the Director of the Mobile Technology and Health (mHealth) Research Group, leading research projects worth over 30 million euro. We are pleased to have her join us to host a session on mindset and motivation in sports.
Jane is also a mother of five who took up triathlon almost ten years ago and has presented on topics across Sports Psychology, Mindset and Performance both nationally and internationally.
Breathwork in the open water session with Aisling Lynch
When: Tuesday 15th Aug at 7am – 8am
Meeting point: Ladies Beach Salthill
Registration: FULLY BOOKED
Aisling will provide a bespoke HER Outdoors Week experience to encourage and empower women to participate in open water sports. This one-hour session on Salthill Beach will provide women with a fun opportunity to:
Understand and experience the benefits of open water
Learn how to be safe and comfortable in and around open water
Learn about open-water swimming as a sport
Focus on dropping out of our heads and into our bodies using breathwork
Meet like-minded women
Enjoy an immersive experience
Learn about looking after our beaches
Have some fun
HER Outdoors Week Aquathon with Galway Tri
When: Wednesday 16th Aug at 7pm
Meeting point: Salthill
Registration: HERE
200m swim and 2km run for teenagers and adults
Tea/coffee/chats afterwards